When Creative Ideas Overwhelm
Creative block is a bitch. But guess what? Too many creative ideas can be just as bad.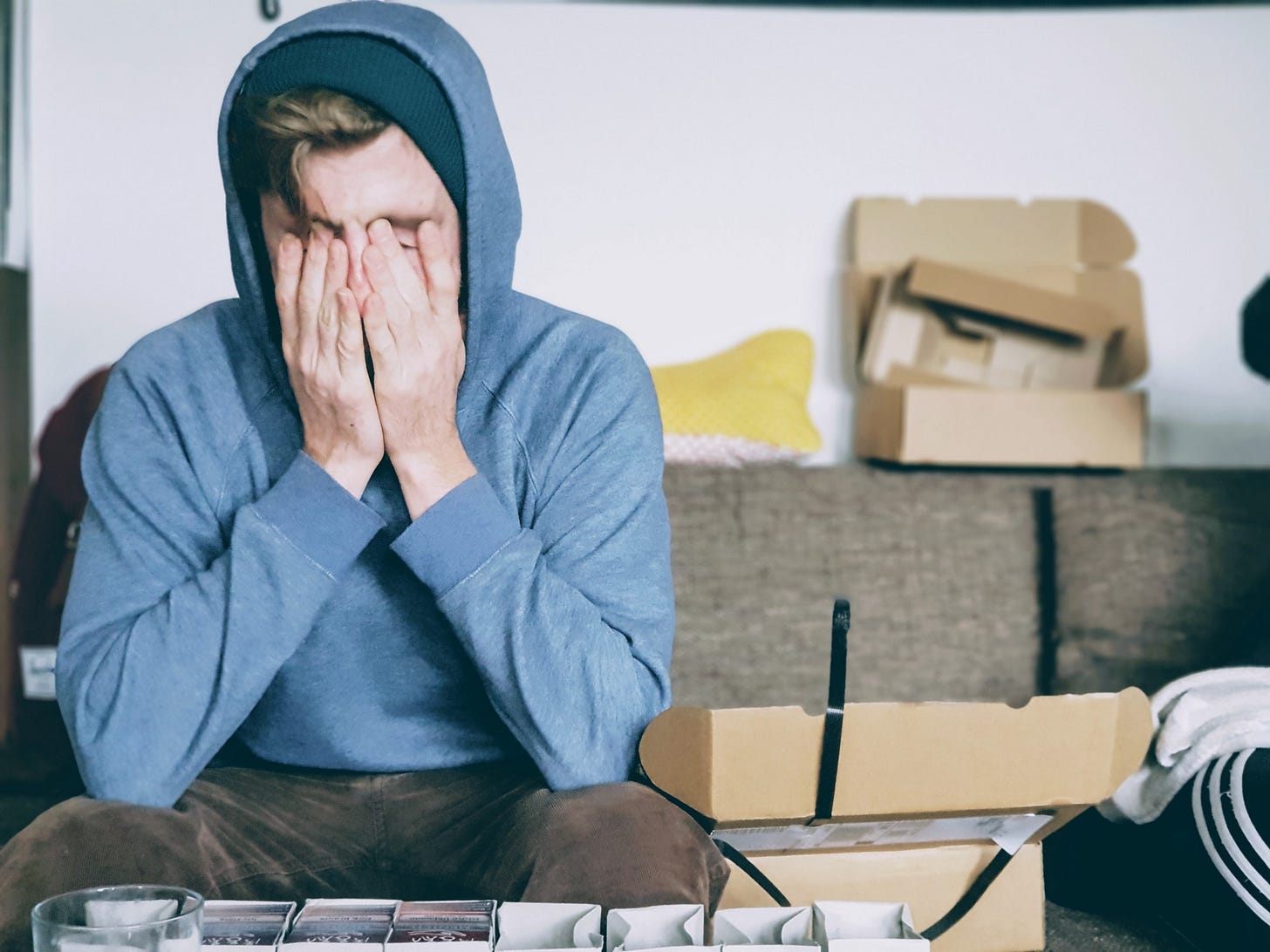 Photo by Christian Erfurt on Unsplash
Creative block is a bitch. But guess what? Too many creative ideas can be just as bad.
Welcome to The Reflectionist, a daily dose of reflection on the nature of the self, personal reality, creativity, life and work, submitted to the public record for posterity. Read personal essays and articles on the psychology of creativity to help you nurture and broaden your creative prowess.
An endless source of creative ideas is something that many people wish they had access to. But too many creative ideas competing for headspace can be just as bad as having none at all.
As a result, we can find ourselves in too many minds and do nothing. Or maybe we try everything and end up with a scattered or diluted focus. People on the outside can't form a decision about what we are.
I've been there, trying too hard to take action on too many things at the same time. Attempting to force them all into one bag, I convinced myself that my thinly spread action was bound to be fruitful. In that place, I can say with certainty; results were not pretty.
A lack of creative ideas, such as writer's block is a whole other ballgame. An affliction I'm thankful I don't seem to suffer from. I can't tell you which is worse though, to be honest — too many wonderful creative ideas poorly executed, or not so much as a sniff of one good one. It's enough to leave the creative mind exhausted and frayed.
A Space To Think
For the last couple of weeks, I was in the north of Ireland, in the wilds of Donegal. I was looking forward to the trip there — we go most years for two weeks. Narin is a small seaside village, and with the nearby harbour, Portnoo they make the perfect getaway. Because of the lack of development and usual coastal holiday town entertainment, the isolated spot on the Atlantic coast offers me the chance to think.
It's quiet. There are no busy shops; in fact, there are no shops at all. Two beachside cafés cater for the seasonal traffic; then there's the local post-office-come-convenience-store about a mile from the strand on the high road near the harbour.
Many people holiday there, but it's rural, so houses are spread out. There are no dense developments. In the wintertime I'm told, the place becomes deserted apart from the locals. I haven't been here in the winter, but I can imagine the effects of the Atlantic weather. I must try to make it back in November or December.
During our annual break, the kids spend their days on the beach no matter what the weather. And in the evening at high tide, we pay a visit to the harbour where all the holidaying kids take turns to jump off the top wall into the sea.
The sunsets are breathtaking there, and there is little to do except take in the beauty of the place.
And think.
There's plenty of space for that.
It is there, away from the demands of the day job, that ideas often come, fleshing themselves out in my mind.
Sticking To One Thing
I've always had an abundance of creative ideas jostling for position in my mind. That's my biggest asset and my biggest challenge at the same time.
A song may come on the radio, and I see a movie play in my mind — the entire story plays itself out. Mary Jane is there wrestling with her demons. She feels the pang of hurt coupled with the pleasure of release, which, of course, has no right to be there.
I think I'll make a movie about her one day. Damien Dempsey will provide the soundtrack, and everyone will love it.
A poem comes my way, and I hear a song.
I see a movie, and a picture draws itself in my head.
I walk on Narin beach looking at the rope that must have come from a fisherman's boat and imagine his life.
All the time, I am accompanied by visions of other people's lives and stories that maybe have been somewhere at some time where I am not. I get business ideas all the time too.
The most significant problem for me is staying with one of those ideas long enough to make it something great. But don't get me wrong, I'm not stressed about it. I want to be clear about that. Maybe it's because I'm not reliant on my creative work to earn me an income that I can avoid getting hung up on it.
I'm grateful for that.
Or maybe it's the exact opposite. Perhaps if I were reliant on my creative work for income, then that urgency would produce something great. But I don't think so.
I have felt the pressure and anxiety of needing daily work to produce for me, and I know that's not a place I wish to return to anytime soon.
I'd rather be a novice writer and happy than a miserable perofessional working my bollocks off so someone else can earn gold.
Been There Done That.
For a creative mind to function as it is meant to, there must be a quiet space where it can create. I've written about this in The Artist's Manifesto. Sometimes pressure and deadlines can help us be productive; I've seen that too.
There is a form of pressure that comes from a positive, engaging place; then there is a pressure that comes from a negative disconnected place. One feels like I'm on fire and growing, the other feels like I'm on fire, and I'm dying on my feet.
The difference is palpable.
But when we are in it, it can be difficult to realise the difference, let alone have the courage to stop and take stock of circumstances. In retrospect, that's how it was from 2007 to 2010 — loads of ideas but not an ounce of single-mindedness. The severe pressure to deliver and conform to flawed ideas of success meant everything I touched turned to shite.
A little wiser now, I'm glad for the experience, and to be honest, I would not change any of it.
The thing is, there's no talking someone out of a difficult place such as that. They can't hear you; they can't see the solution even if you slapped them in the face with it.
They must find their own way out.
If you happen to be in such a place, my only suggestion is that you suck it up and make the best decision possible from where you are.
There's nothing else you can do.
The key for me in all of this current wealth of ideas flooding my mind is to chill out and follow whatever one is calling me hardest. My studies are important to me, and no doubt they will continue to influence the content I create. So as such, I will continue to put energy in that direction.
Keeping a few bob coming in to fund my studies and keep the lights on at home is important too. For that, I rely on the skills that I first began learning over 30 years ago.
I'm grateful for those skills; they keep me in a reasonably healthy place financially.
All told, I have one creative project that I must finish.
All the other stuff will have to wait.
Thanks for taking the time to read my stuff. Every morning you'll find me sharing a new thought on life, art, work, creativity, the self and the nature of reality on The Reflectionist. I also write on The Creative Mind. If you like what I'm creating, join my email list to receive the weekly Sunday Letters
You'll also find me here