Welcome New Storymaker Writers
We have a bunch of new writers to welcome to the Storymaker publication today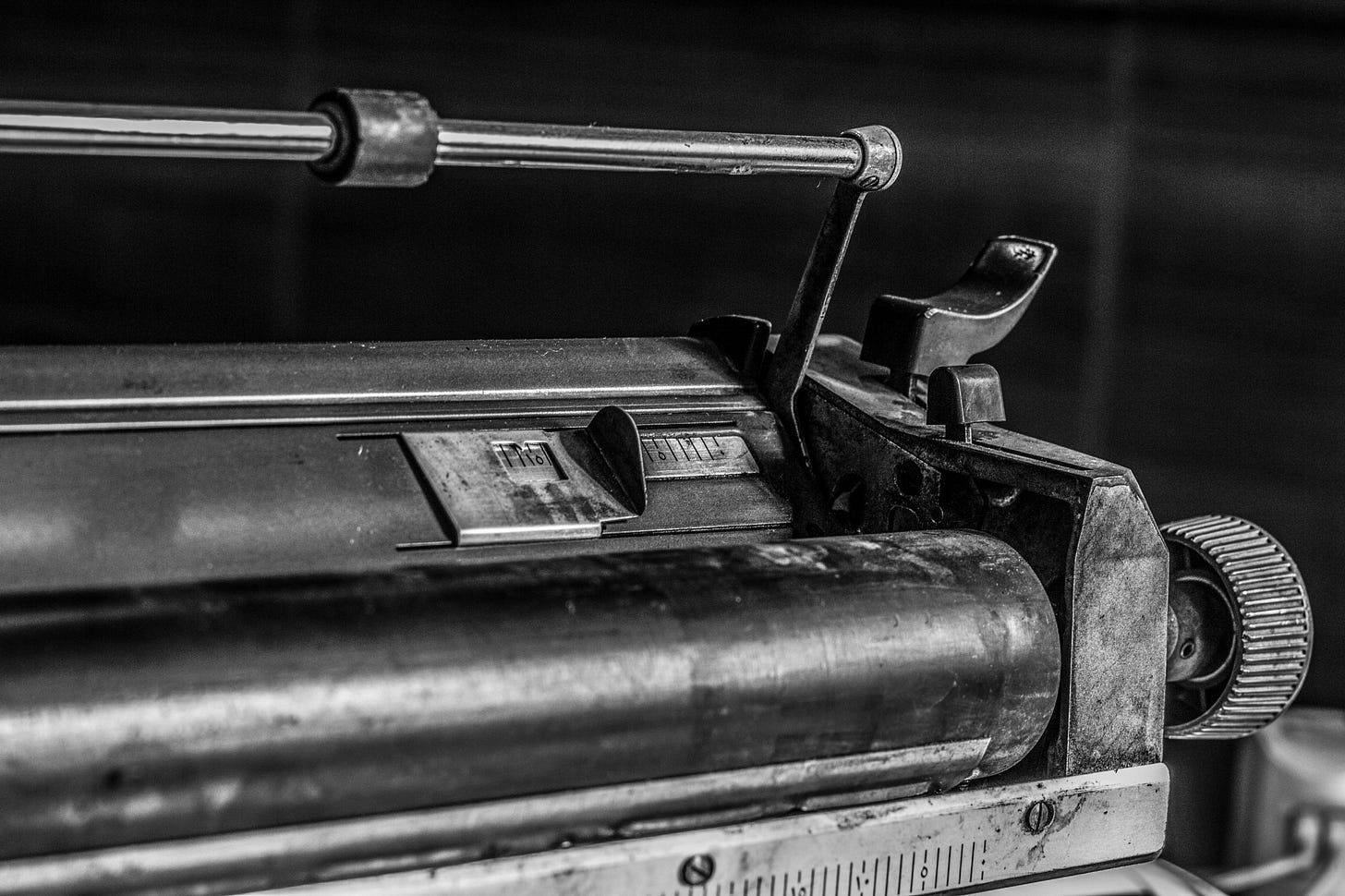 Photo by solmaz hatamian on Unsplash
We have a bunch of new writers to welcome to the Storymaker publication today
Just a quick note from me today to welcome along Jimmy Cerone, Kristin Merrilees, Tapan Avasthi, Kayla Lane Freeman, Erin Michaela, Solomon Hillfleet, Souvik Writes, Chantmagick, Vinod Saratchandran, and G. William Ryan to the Storymaker publication.
Glad to have you along folks, I'm looking forward to receiving your stories.
Anything goes here as long as it relates to your creative works. Your articles can be Short Stories, Poems, How-to's related to your craft, your creative journey, building a following, etc.
Tag your work accordingly
What Were Looking To Publish
Storymaker focuses on art and creativity in all its forms and therefore the only real stipulation I have for content here is that it relates to your creative work.
If you are a designer, portrait artist, sculptor, writer or author, poet, singer-songwriter, musician, illustrator, craftsperson, photographer, furniture maker, website builder or whatever, your story is welcome.
Write and share photos, audio and video of your work. Explain your creative process, share your struggles and challenges. Tell us how you started and where you're going. Experiment, test the water, take a chance if you've not shown your stuff before.
There's no judgement, only fellow creatives making stuff just like you.
READ THIS>How to contribute your work
Contribute Your Work On Storymaker
Share your creative ideas, your artwork, writing, music, creative process and unique creations on Storymakermedium.com
If you have not published here for a while, or maybe you haven't gotten around to it at all yet, that's ok.
You can still submit a story.
So go for it! Get writing.
Tips For Successful Writing On Medium
I'm no expert, far from it in fact. Oh, I'm not just being coy. I don't have millions of followers or readers to prove my credibility. I'm just an ordinary writer looking to develop my craft, however, the tips I propose here are based on what I have found seems to work well on Medium, and in general.
1 Pick a schedule and stick to it. The Medium algo likes writers who publish new material regularly. I have seen this directly from my own activity here so make a commitment and really try to stick to it.
2 Follow good formatting guidelines. Formatting matters — a lot. Because how you break up your story with headings, sub-heads and quotes, for example, has a large bearing on its readability. Read more about formating
3 Tag your stories. Tags help people find your stuff, and when you publish in Storymaker, it means your story goes in under the correct menu item. Read more about using tags when publishing in Storymaker
4 Use an image that reflects your story. Stories with images stand out, and it's my guess that the Medium algos favour those stories that have them. Also, add "Alt Text" to your images and use your story keyword if you're targetting one for SEO purposes.
5 Be straight. Too many writers here, IMO, write to evoke a response, to get clicks, to make waves, to make an impression, to become something. There is way too much pseudo-vulnerability. So avoid the bandwagon and just write what inspires you.
6 Share your published articles. After your article is published on Medium, share to your network on social media, your friends and work colleagues — get your work out there. You could even use a service such as Missinglettr to schedule re-shares of all your articles over say 12 months.
7 Put your head down and your blinkers on. When you are working, work. Forget about trying to make something happen. Don't question yourself, and just write. Dedicate time for writing and shut yourself off from everything else.
To further hone your skills, read The Writing Cooperative and these tags; Writing Tips, Writing.
Here's who I'm reading at the moment; August Birch, Shaunta Grimes
Articles Worth Reading
Here are a couple of articles worth reading on how best to write on Medium. Siobhan O'Connor's article on Medium best practices is especially worth 3 mins of your time.
Best Practices for Writing On Medium
A non-exhaustive list of tips from our editorsblog.medium.com
How To Make Money Writing on Medium
Have the right attitude, focus on mastery, and be patientmedium.com
How to Succeed on Medium (From Someone Who's Actually Done It)
Many writers who've tried to find success on Medium have been met with crickets. I used to be one of them.medium.com
Medium: How Long to Get to $1000?
Short Answer: Depends. Here's the long answer . . .medium.com
How to Analyse Your Stats to Improve Your Writing.
Stats can show how good your SEO and headline is, not just your readers and views. This is how.medium.com
Finally, This Is Important to Remember
If you are submitting a story to Storymaker that you previously published elsewhere here on Medium, your story will likely be published, but may not be seen by readers.
The reason this happens is that stories are listed in date order, so if your story is a month old, it's likely to be added way down the pile.
It's always best to submit to Storymaker, a previously unpublished story.
Thanks again for joining!
Any questions for me just comment below.
Regards for now, Larry.
P.S. I write here daily if you'd like to check it out.