Go Where There Is Difficulty
As I sit at my desk this morning, I consider the merit in doing for the sake of it and going where it's hard.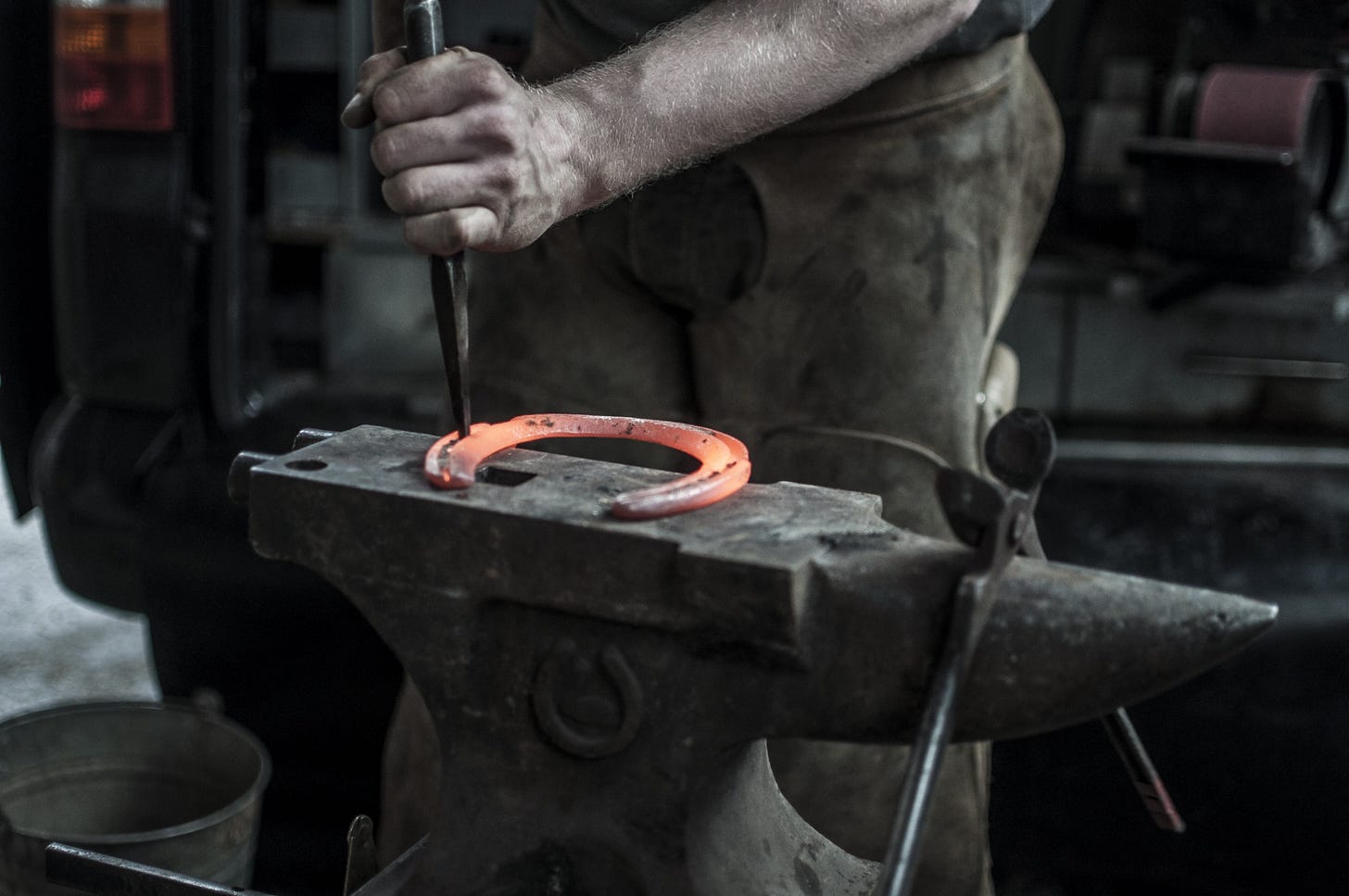 Photo by Jonathan Bean on Unsplash
As I sit at my desk this morning, I consider the merit in doing for the sake of it and going where it's hard.
Welcome to The Reflectionist, a daily dose of reflection on the nature of the self, personal reality, creativity, life and work, submitted to the public record for posterity. Read personal essays and articles on the psychology of creativity to help you nurture and broaden your creative prowess.
I sit this morning at my desk — the washing machine in the utility area beyond the half-hour fire door to my right, whirls. I converted half of the shed at the bottom of the garden into an office last summer. The other half remains shed space, and we filled with the usual shed stuff. This place is the best place I have ever had to work. It's quiet; I insulated it well. The only disturbances are when my kids come looking for me for something or other, or Joanne puts on a wash. I can deal with that. I thought about putting a red light over the door, like the ones you see on the TV over a recording studio entrance. I still might do that.
Before the shed conversion, I worked from half a desk against the party wall in our bedroom. I wasn't at all ideal. Unless the house was empty, disturbances were regular which made me uptight and frayed almost all the time. I suffered from writer's cramp (hand dystonia) because of poor posture and over-extension. It started in my hand and ran up along my arm, into my shoulder, my neck and back of my head. It was excruciating.
I found a therapist who was able to help, and after a couple of hard sessions, he managed to get me moving again. But I had to stop writing for a few weeks; then a few weeks ran into a few months. Anyway, it hasn't come back thankfully.
Ok, so what am I getting at here?
I don't know. I'm rambling. Freewheeling. That's why I started The Reflectionist. It's a place where I can write for no other reason than to write, and sometimes that means that the stuff I write goes nowhere, offers nothing. I think there's merit in that. Doing something for the sake of doing it is reason enough, and paradoxically, when we find ourselves in that open-door mode of thought, then something can happen. Sustain that ulterior motivation free mindset long enough and something will.
Be prolific. Resist the urge to make it happen and allow it to happen instead.
Why dance, why sing or write music or perform, paint or work? Because you enjoy it. That has to be first; otherwise, you'll never sustain. Challenges are everywhere. How do you expect to develop strength of character, resilience, colour, and enduring creative abilities if you always have it easy? That's not life. That's not what it means to be a purposeful creative entity.
Go where the difficulty is, be purposeful, do it for its own sake and allow accidents to happen.
Thanks for taking the time to read my stuff. Every morning you'll find me sharing a new thought on life, art, work, creativity, the self and the nature of reality on The Reflectionist. I also write on The Creative Mind. If you like what I'm creating, join my email list to receive the weekly Sunday Letters
You'll also find me here