Contribute Your Work On Storymaker
Share your creative ideas, your artwork, writing, music, creative process and unique creations on Storymaker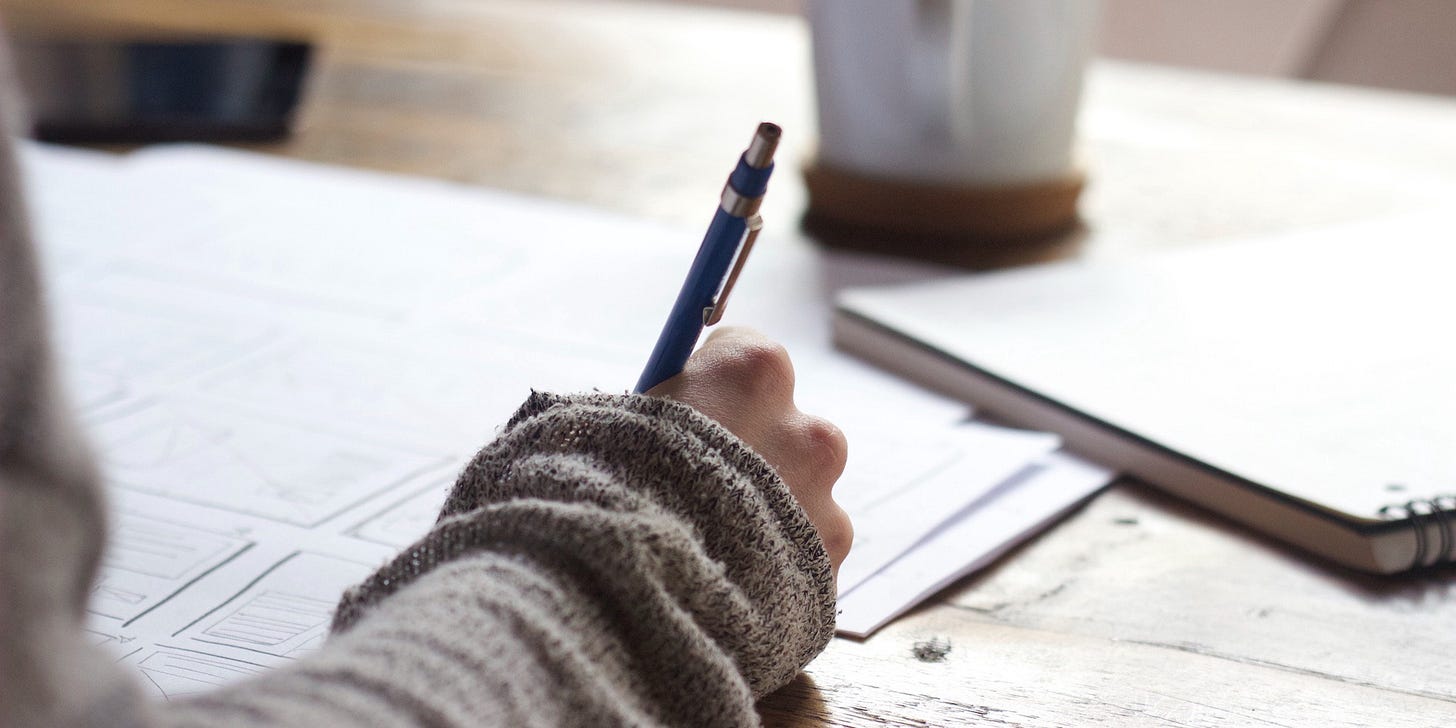 more images from Green Chameleon on Unsplash
Share your creative ideas, your artwork, writing, music, creative process and unique creations on Storymaker
My name is Larry G. Maguire, I am a writer and artist. I set up this publication here on Medium as a place where creative people like you and I can share our art, writing, music and unique creative ideas with fellow artists.
Then, Anna Rozwadowska came along as our poetry editor, followed by Michael Stang as prose editor.
If you are a creative person and you'd like to spread the word about your work and ideas then we want to hear from you. (See bottom of the article for how to request to be added as a writer)
What We're Looking For
Storymaker celebrates art and creativity in written form. Poetry, short stories, creative non-fiction, and essays are welcome. Write about life, death, love, hate and everything in between. Express what you feel in a few short lines or a few thousand words. We wish to showcase your interpretation of the world and the people in it. What is your story and what are the challenges you face with your daily work? We want that too. In other words; offer your experience and advice to the community.
If you are a designer, portrait artist, sculptor, writer or author, poet, singer-songwriter, musician, illustrator, craftsperson, photographer, furniture maker, or whatever, we want to hear from you and publish your work.
Write and share photos, audio and video of your work. Explain your creative process, share your struggles and challenges. Tell us how you started and where you're going.
Here's How It Works
We want Storymaker to become a place where creative people like you can share their work in comfort and security so there are a few ground rules in making your submissions.
14 rules to be exact;
You Must Have A Medium Profile. I'm afraid we don't accept Word docs etc. because with Word we need to do all the formatting for you. You have to have a profile here on Medium and your post must be created on Medium but unpublished to any other publication.

You'll Be Added As A Writer. On your request to join Storymaker (comment with "add me as a writer" below or send us a private note) you'll be added as a writer. You will then be able to add new pieces as drafts whenever you please. However, they will be queued to go out as per our editorial process. That means they won't be published one after another, there will be a day or two between your articles published.

Introduce Your Piece. This is not always necessary but rather than just jumping right in, it may be good for you to share a paragraph introducing your story. Is it an extract from a current book? Is is a new creative idea? Is it an opinion piece? Is it a drawing? Is it a research-based article? What's the background, how did the idea come about?

Aim between 800 and 3000 words. Less than that might be okay ( where poetry is concerned mainly) but to tell a story it must have some substance and less than 800 words probably won't do it (unless it is poetry). That's not to say your story will be rejected. Most stories will be accepted to be honest.

Formatting. Use Medium's built-in formatting tools. Here's an article that will help you get your head around formatting. We're not too fussy about everyone formatting their posts the same way, so do whatever is best for your piece while using Medium's formatting tools.

Tag Your Article. Use one of the following tags before publishing so your piece ends up in front of the right eyeballs and in the right section on Storymaker and beyond. — For poetry, use tag; Poetry | For short stories, use tag; Short Story| For design, use tag; Design | For general writing tips or advice, use tag; Writing. You get the picture…

Add a full-width image. Your article should have a full-width image, which can be your book front page, artwork or some other representative image. Make your image 2000 x 1000 px. Your image shouldn't be a spam image with "buy it now" slogans etc. Make it tasteful and appropriate. Check out Unsplash, Twenty20 or Pixabay for images.

Only one link to your sales page, please. If you have a piece for sale then add a link to your sales page on your website or Amazon or wherever but only once at the bottom. If there are multiple links to sales pages throughout the piece they will be removed or your article may be rejected. The idea here is that we keep it real, not spam nor hard selling. No affiliate links are permitted.

Email List Signup Forms are allowed. If you have an email signup form on the foot of your post that's fine. In fact, we'd encourage you to get one if you don't already. Try Upscribe

Include An Author Profile. At the bottom of your piece, include your author profile if you wish. Create it whatever way you like, link to your website, your book again if you wish (it's ok to do that here just not more than once in the article).

We Don't Do Erotica. Sexually explicit material is off the menu. Not that we are prudes or shun sex or anything, it's just this is not the place for it. If you write "romance" then Storymaker is not for you.

We Don't Do Preachy Religious Dogma. Larry grew up in what he'd call a repressive religious society in the 70's and 80's. Therefore, he has little time for preachy non-secular ideologies and religious dogma. With respect, if you want to share a personal spiritual story you're entirely welcome — just don't preach your religious views.

Comment On Other Author's Stories. Storymaker is a place where creative people can interact and share stories and ideas. It's a place where you can get help refining your work and make connections with others. So it's important that we interact and comment on each other's material.

Keep It Clean. Needless to say, we'd like for us to afford respect and encouragement to each other. However, we do accept that views differ so disagreement and debate is fine. Let's just remember that it's nice to be nice. Consider a private note to a fellow writer if the need arises.
To Become A Writer & Make A Submission Do This
Just let us know you're interested in contributing by adding "make me a writer" in the comments below. Tag either Anna Rozwadowska or Larry G. Maguire in your comment and we will add you then.
That's about it. Go ahead and create your article then shoot us a message and we'll get you published here on Storymaker.
Talk soon!