056 - Make Something Different
Here's why you need to constantly break the rules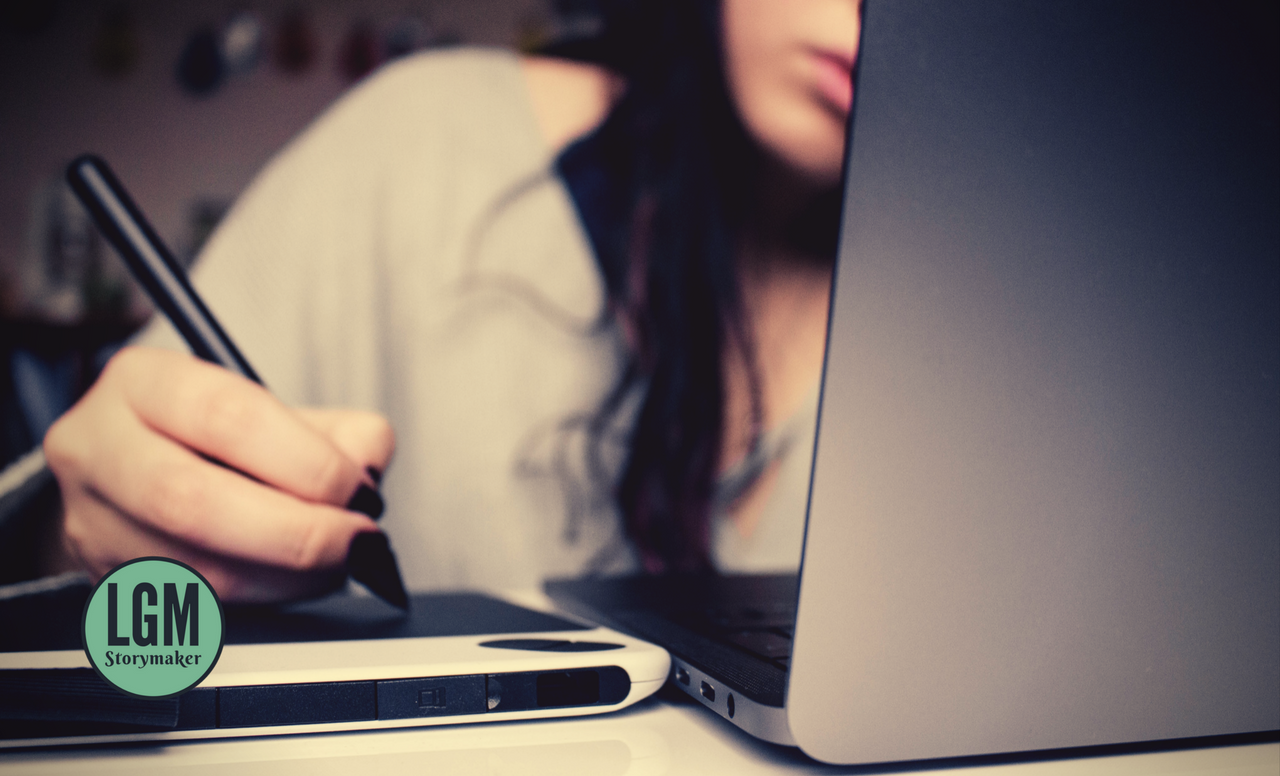 Image by Josefa nDiaz
Here's why you need to constantly break the rules
Welcome to the Editor's Journal; A daily thought on writing, the creative process, art, work, the world and how it all goes together. Every morning I rise early, I sit here in the quiet of my kitchen and I write whatever's prominent. There's no clever headlines and no script, just open and honest thoughts. I hope you enjoy the read. If you like this article please offer some love by hitting the 👏 cheers!
This morning I took out the caster sugar, flour, butter, vanilla essence and eggs and I made a cake. It's my mother's birthday so I figured I'd make one instead of buying one.
A Victoria sponge.
It turned out quite well considering I don't bake very often. Both layers are sitting on the kitchen counter now, cooling with a cotton cloth over them. I'll go out for a while now and when I get back I'll prepare the filling.
I took the recipe from Hugh Fearnley Whittingstall's River Cottage book, but in true Larry Maguire fashion I didn't stick to the recipe. Not entirely anyway.
It takes a lot of willpower and focus for me to stick to other people's plans. It's my greatest disadvantage, and my greatest advantage at the same time.
I don't do other people's rules very well and it can cause me problems. I'm always looking for a way to do it differently and achieve a similar or better result. Sometimes the result isn't what I'd planned (crap in other words), like the time I did a curry fish pie.
The kids still remind me about how horrible that curry pie was. But the success in the kitchen, and elsewhere for that matter, far outweigh the failures.
That's just the way it goes.
I'm not looking to replicate. I'm looking to make something different in everything I do. It's easy to play it safe, work a job you don't like, follow the rules. It's easy to get up every day and not challenge yourself.
Fuck that. Seriously.
That's always been my way and so whether I have 100k, 1m, just 10 people who follow what I do, or even none for that matter, I'll always keep doing it.
I'll do it my way.
Fucking Up Along The Way
There's no failure that's absolute. None.
It's only if you decide to quit that true failure kicks in. It's all about context and if you focus on what's happening now in context of loss of what you had yesterday you'll never find the success you're after.
Always be trying new things. That's where I get my buzz from, making things different from what they were before. Eventually that turns into something great that other people can see.
Until then they can't see it.
A friend told me recently that others, friends, reckon I'm making mistake after mistake. They had an idea of who I was before, and now I'm not that any longer they see turmoil, and that's none of my business.
They talk, but never to me. I find that interesting and amusing.
People close to you will doubt you, especially if they have not seen this new thing from you before. That needs to be alright because if you spend your time concerned with closed minded opinions of other people you'll spend you life in medocrity…
…often just like them.
When they eventually see what you saw all along they proclaim you a success, or agree with others who call you successful.
Until then you need to get comfortable with others shaking their head.
Here's a story…
I did a cinema room for Derek Landy a number of years ago back when I was in that game. I got to know him and we chatted a lot about various stuff like writing and cinema.
He told me that before his success with Skulduggery Pleasant, for years everyone close to him tried to make him quit. They all said he was wasting his time and should get a real job. He was on the dole and broke as a pie crust for a very long time.
Then success came and all those same people proclaimed him a genius.
Others seeing what you see after it has come about is easy. Until then you've got to follow your heart, stay on the road whatever way you can.
I'm Making A Podcast
So speaking of following creative instinct and following your heart, I'm starting a new podcast.
I'll be sharing my experience of making things. I'll be talking about what it means to follow your own creative path despite dissuasion and negative commentary.
We'll be talking about marketing and how you can build an audience for your work. But don't worry, I'll be keeping it real. There'll be no nonsense business speak from me.
I'll be talking about things that are important to me like creativity, art and work and how we can do the things we love and make a successful living from it. There'll be interviews with artists and creative entrepreneurs I admire and respect also.
Whether you're in business for yourself or not, I'm certain you'll get something valuable from the show.
Although I've experimented with Podcasts before, something was always missing from the mix so I finished those shows. But nothing was wasted. Everything I was doing before has paved the way for this new show and I'm excited to get it started.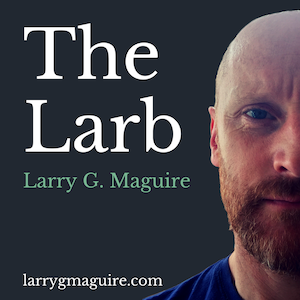 New Podcast: The Larb
The Larb
The new podcast is called The Larb and it will kick off in about two weeks time.
I chose the nondescript name because I didn't want to box myself in. I want the freedom to discuss a broader range of topics are not specifically business or marketing.
Who Is The Show For?
The content will be focused at self employed creative people, or those thinking about making a move out on their own.
The show is for Artists, writers, musicians, songwriters, digital creatives, craftspeople, makers, butchers, bakers and candlestick makers. Anyone who considers themselves remotely creative and wants to turn that passion into a business will get value from this material.
Honestly though, if you're any way interested in making the best of yourself in the time you have on this earth, like I am, then you'll get value from this podcast.
It's coming soon, so keep your earballs to the floor for more!
If you like this article please offer some love by hitting the 👏 cheers!
Like More of This Kind of Thing?

Howdy, I'm Larry, Writer & Artist. Thanks for taking the time to read my stuff. I write & podcast about creativity, art and work and how it all goes together. When I'm not doing that I draw charcoal photorealistic portraits of people I respect and admire. If that's your bag you can Sign-up To Sunday Letters Here.