052 - I Feel The Pull Of Drawing Again
I haven't drawn anything in over 12 months, but it's calling me again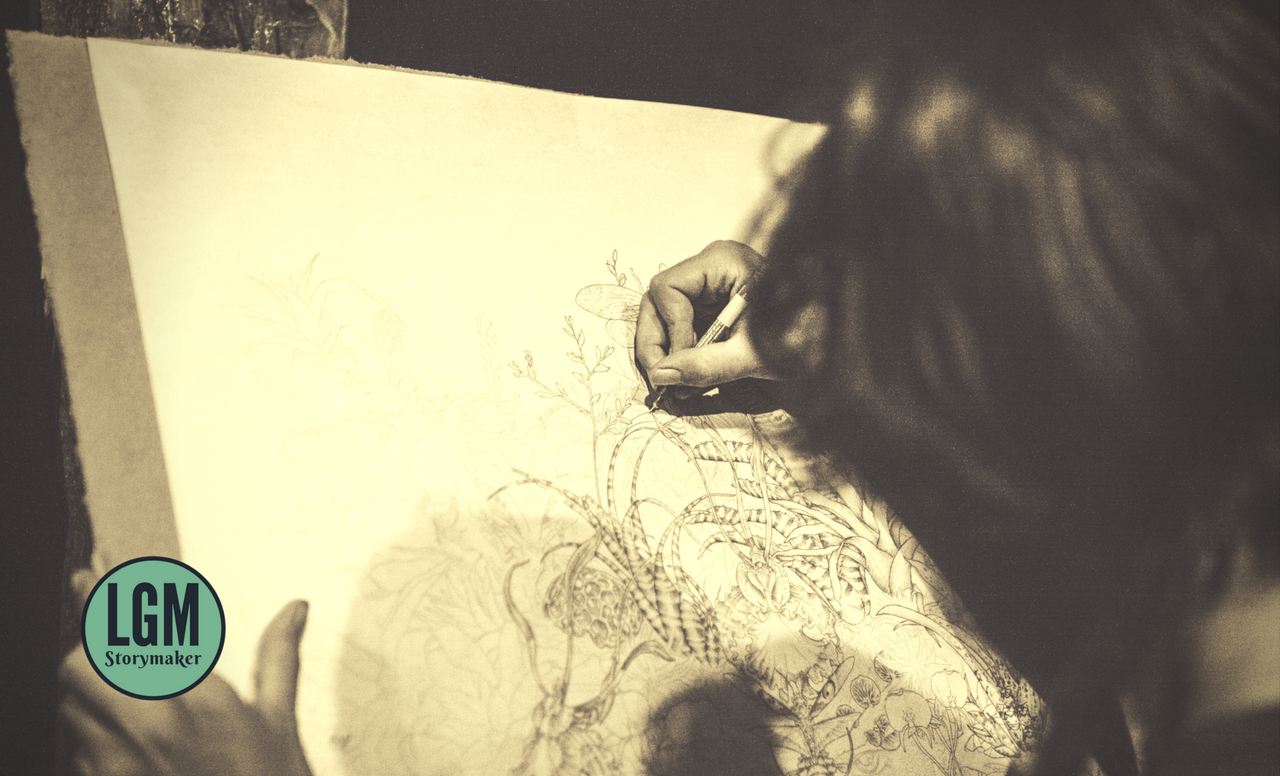 Image by GoaShape
I haven't drawn anything in over 12 months, but it's calling me again
Welcome to the Editor's Journal; A daily thought on writing, the creative process, art, work, the world and how it all goes together. Every morning I rise early, I sit here in the quiet of my kitchen and I write whatever's prominent. There's no clever headlines and no script, just open and honest thoughts. I hope you enjoy the read. If you like this article please offer some love by hitting the 👏 cheers!
When I was a kid I used to draw all the time but when I hit round about 15 I stopped and went to work.
25 years later I'm in crisis mode. My business has just gone down the tubes for the second time and I'm left scratching my head about what I'm going to do for a living.
There's no way I'm going back to what I did before. I had been there long enough, solving other people's problems for a living. Rushing around in emergency mode. All the time at the beck and call of others had taken it's toll on me.
So what to do…
Almost on autopilot I went out to the nearest art supplies shop and with my last €50 (on my credit card btw) I bought charcoal, pencils, drawing paper and a few other bits and pieces.
I remember going to the till wondering if the card would go through. Fortunately it did and off I went to start my first attempt at a portrait.
Here's what I drew.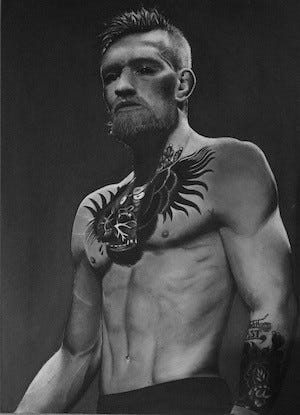 Conor McGregor Charcoal Portrait
It's a pretty good likeness, sure. But to be honest I felt some apprehension about continuing. There's plenty of people who can draw out there in the world, many much better than me. What makes me think I can make a living at it?
Under a critical eye I'm sure there's plenty that is below par about this piece so I guess I didn't want to hear that criticism.
You can help me keep the lights on by purchasing a print of Conor McGregor Charcoal Portrait in various sizes here.
On the other hand I've got some talent so I know I should pursue it. I got lots of great feedback from people close to me and from connections on Facebook, but still something stopped me.
So I packed away my charcoal and I got a job in project management that paid well. Yeah, I took the easy path. I chickened out. I did everything that I preach to others not to do.
I went against everything The Artist's Manifesto stands for. However, I must add that The Artist's Manifesto came after I quit that job so I'm off the hook just a tad there.
I'm Talking To Myself
All this writing about creativity and following what calls us is really me speaking to me. It's my inner voice speaking out loud, calling me to follow it.
We each have something special to bring to the world. We can ignore it for a long time but eventually it catches up with us, or rather we catch up with it. Be that when we die or we have a crisis that clears the fog and helps us see the truth.
Everything I've been writing in the last few months is a call to myself to return to the heart of things, my creative center and make from there. Or rather allow it make from there.
I've been talking to myself and now I think it's time to listen, really listen, and trust what it's telling me.
Another World
There's another world that sits in parallel to mine. I saw it yesterday as I walked Tilly our lurcher to the park. I was listening to Alan Watts and as he spoke about the subject of "the network" I saw it as clear as day.
Immediately I knew that is not the place I want to be. I can see it, I can acknowledge it and I can appreciate it for what it brings to others and to me, but I can not be a part of it.
I will be a spectator of it instead.
It's a world of deadlines and delivery trucks. It's a world or daily commutes and office chairs. It's a world of 9 to 5 and two weeks in the summer. It's a world of Donald Trump, Isis and of war mongering. It's CNN and BBC. It's politics, power struggles and brute force. It's reality TV and left versus right.
It's not for me. They can continue there if they wish. I'll observe only. I choose to occupy the world I create.
I'll draw and I'll write and if you like you can come here too.
I write Sunday Letters every Sunday and shoot it to my subscribers. It's a newsletter about creativity, art and work with one predominant question as the foundation;
"How can we live successful and fulfilling lives doing what we love?"
I'll continue to write every day. It's a means of artistic expression for me and also doubles as means of spreading the word about my work.
And I'll draw too.
I've a couple ideas for upcoming portraits including Alan Watts, Philip Seymour Hoffman, Dalai Lama, Kate Bush, Sinéad O'Connor and others.
I hope you'll stay tuned.
Until tomorrow…
Larry
If you like this article please offer some love by hitting the 👏 cheers!
Like More of This Kind of Thing?

Howdy, I'm Larry, Writer & Artist. Thanks for taking the time to read my stuff. I write about creativity, art and work and how it all goes together. When I'm not doing that I draw charcoal photorealistic portraits of people I respect and admire. If that's your bag you can Sign-up To Sunday Letters Here.