029 - The Rhythm
On it goes forever, never stopping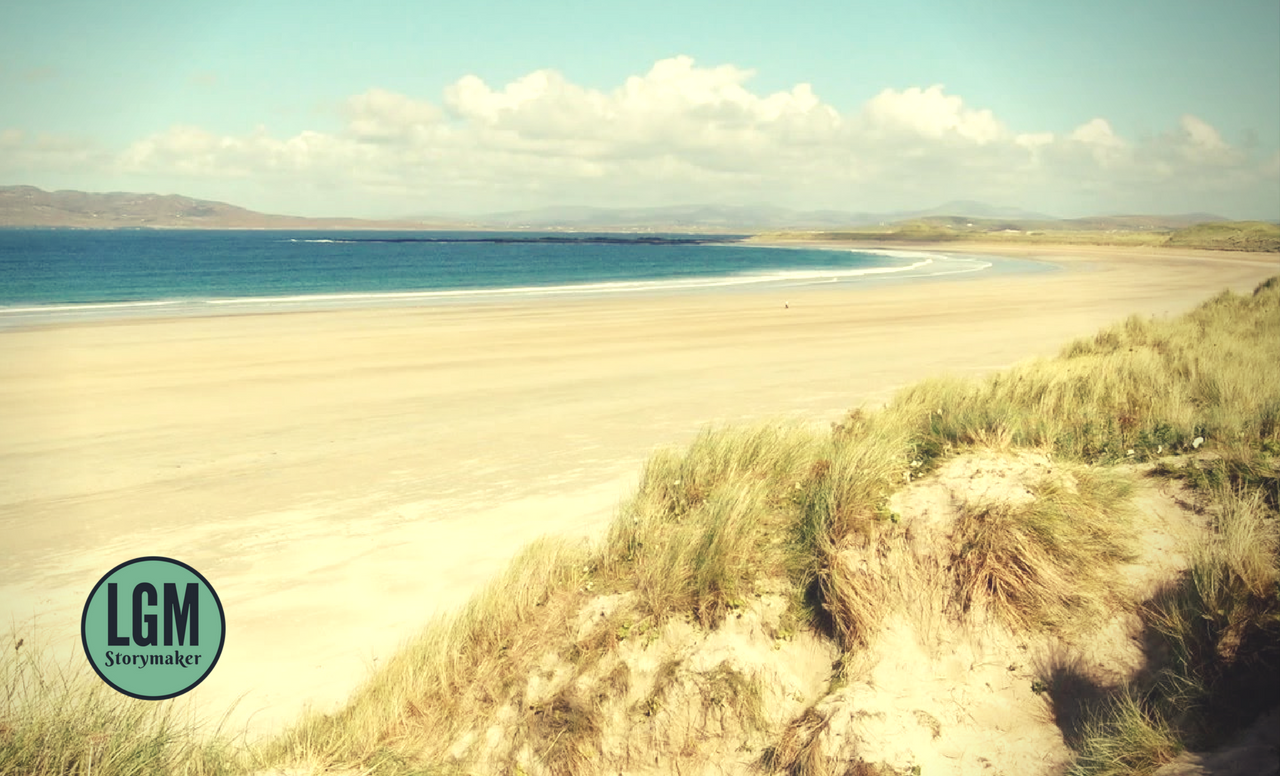 Narin Beach, Donegal, Ireland
On it goes forever, never stopping
Welcome to the Editor's Journal; A daily thought on writing, the creative process, art, work, the world and how it all goes together. Every morning I rise early, I sit here in the quiet of my kitchen and I write whatever's prominent. I have a bunch of article ideas saved, so I'll either pull from them or write something new. I also write at larrygmaguire.com. I hope you enjoy the read.
I'm staying in a tent this week, on the northwest coast of Ireland. We're camping with the kids in a remote part of Donegal with one of the most amazing beaches you'll ever find right on our doorstep.
Well, we haven't got a doorstep but you get what I mean.
Donegal is one of the most beautiful places in Ireland but you'd better come prepared! The weather can be wild up here, even in the summertime.
We arrived on Saturday and the sun was splitting the stones. The sun set about 10:30pm and we were treated to an amazing sky, followed by a big yellow moon shining right in the door of the tent.
Then everything changed about 3am when I was woken to the sound of rain hammering down on the tent.
The entire next day was a washout.
Now, you might be forgiven for getting down in the dumps about the rain but really there's little to complain about when you stay in a place as remote and pleasant as Narin, Donegal.
We are camped right in the sand dunes and as I lay in my sleeping bag, my family all asleep, I could hear the sea rolling in and out.
Then I felt my heart beating and I thought, this is the same thing.
The sea does this over and over, never ceases. It's an expert at it. It has always done it and always will. As long as there is an earth, the sea will continue to roll in and out somewhere.
And if it's not the sea following this pattern then it's the wind, or the trees or human beings or some other thing.
My heart beats like this all the time too, following the same rhythm over and over until it's time for me to go.
Then the rhythm will be followed by something else, or someone else.
It never stops.
The Artist's Manifesto is a short book about staying true to our art. It is a call to Artists and Creatives like you to create from the heart with passion and integrity, disregarding the need for applause and recognition. It's available from 13th May 2017. Grab your FREE copy here.
Like Some More of This Kind of Thing?

Howdy, I'm Larry, Writer & Artist. Thanks for taking the time to read my stuff. I write about art, creativity, business & marketing. When I'm not doing that I write short stories about the ordinary lives of people and the challenges they face. My stuff can be edgy, hard hitting, and sometimes controversial, but never contrived. If that's your bag you can Sign-up To Sunday Letters Here.