Unworking
Unworking is a redefining of daily work and business. Deep within our psyche, there is the concrete belief that work should be hard and business should be cut-throat. Hours must be long and we must earn the right to enjoy our lives. A sense of guilt and competition consumes us. Unworking asks us to question these beliefs and rewrite the rules of daily work.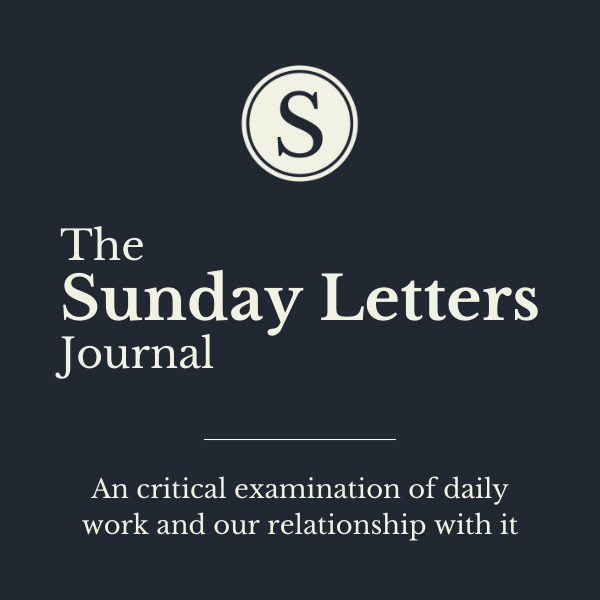 The Sunday Letters Journal
Essays on the meaning & purpose of daily work and our paradoxical relationship with it.