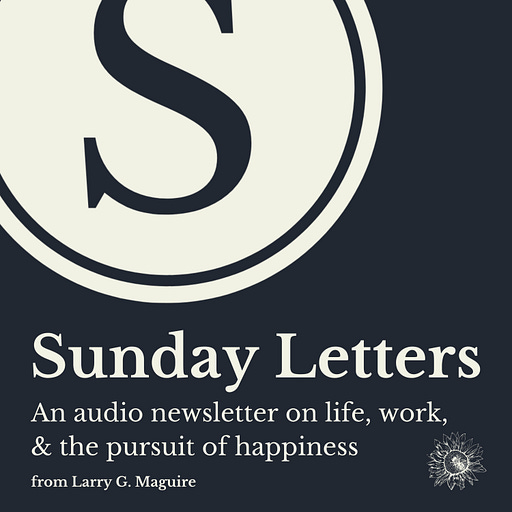 Feb 3, 2019 • 15M
EP181 Narrow And Deep
The Sunday Letters Podcast is the weekly audio newsletter from organisational psychologist Larry Maguire on the meaning & purpose of daily work and our paradoxical relationship with it. We explore how we may break free from tiresome means-to-an-end labour and take command of their own working lives. Topics include solo working, careers, entrepreneurship, small business economics, society and culture. Content follows the written newsletter, which goes out to subscribers every Sunday.
Read it here; https://larrygmaguire.com/narrow-and-deep/
Support the show; https://patreon.com/larrygmaguire
In today's article, I want to get into the subject of going narrow and deep versus going broad and shallow. Some advice suggests we should diversify, be skilled in many areas – broad and shallow in other words. Contrary advice says we should focus intently on one area and become expert at that – narrow and deep. After much inner deliberation, and consideration of my views on the merits in the narrow approach, where creative work is concerned, I find there is a balance that must be met.
Get help with marketing; https://larrygmaguire.com/hire-larry
--- Send in a voice message: https://anchor.fm/sunday-letters/message