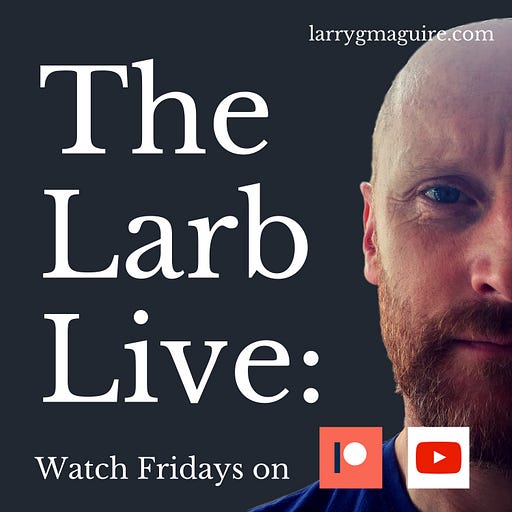 Jan 17, 2019 • 48M
EP178 Creativity with Johnny Helleland
The Sunday Letters Podcast is the weekly audio newsletter from organisational psychologist Larry Maguire on the meaning & purpose of daily work and our oftentimes paradoxical relationship with it. We explore how human beings may break free from tiresome means-to-an-end labour and finally take command of their own working lives. Topics include solo working, careers, entrepreneurship, economics, society and culture. Content follows the written newsletter, which goes out to subscribers every Sunday.
Read Larry here; https://larrygmaguire.com
Support the show; https://patreon.com/larrygmaguire
The Larb Podcast and all articles on the blog are accessible for free. It takes a lot of time to produce but do it because I like to. If you'd like to support the show, head over to Patreon.com/larrygmaguire and buy me a pint 🍺.
In this midweek episode, you can check out chats I had last Friday on The Larb Livestream with Johnny Helleland https://www.motion-effect.com . We discussed creativity and work, what it means to fly your own kite. Check it out 👆
--- Send in a voice message: https://anchor.fm/sunday-letters/message