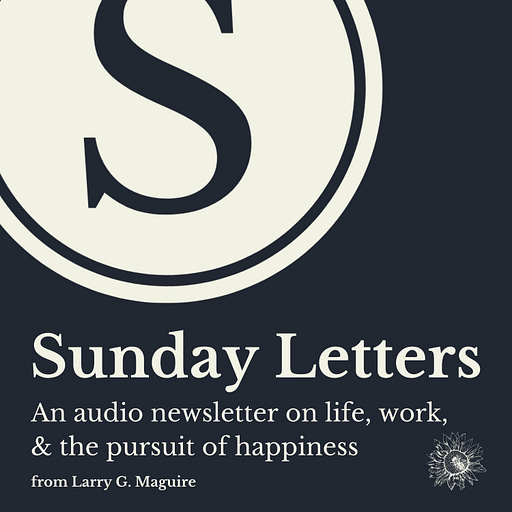 Jan 13, 2019 • 24M
EP177 Letting It Happen
The Sunday Letters Podcast is the weekly audio newsletter from organisational psychologist Larry Maguire on the meaning & purpose of daily work and our paradoxical relationship with it. We explore how we may break free from tiresome means-to-an-end labour and take command of their own working lives. Topics include solo working, careers, entrepreneurship, small business economics, society and culture. Content follows the written newsletter, which goes out to subscribers every Sunday.
Read it here; https://larrygmaguire.com/letting-it-happen/
Support the show; https://patreon.com/larrygmaguire
Today's Sunday Letters article is an extract from The Artist's Manifesto chapter three and looks at the contrast between letting it happen versus making it happen. The popular advice and resultant often unchallenged perceptions are that if something is to materialise in our experience then we've got to make it happen. It's as if our precise detailing and planning are paramount and without them, we fail. But this is a false idea. Often, it is our allowing things to happen on their own, our detachment from the result is what brings us to those experiences we crave. 
--- Send in a voice message: https://anchor.fm/sunday-letters/message