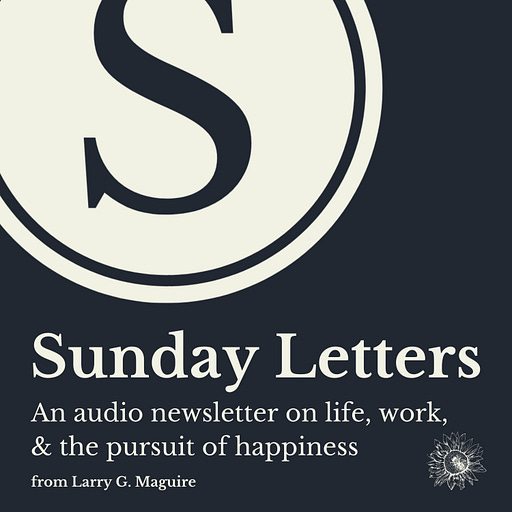 Jan 7, 2019 • 18M
EP176 Too Much Data
The Sunday Letters Podcast is the weekly audio newsletter from organisational psychologist Larry Maguire on the meaning & purpose of daily work and our paradoxical relationship with it. We explore how we may break free from tiresome means-to-an-end labour and take command of their own working lives. Topics include solo working, careers, entrepreneurship, small business economics, society and culture. Content follows the written newsletter, which goes out to subscribers every Sunday.
Read me here; https://larrygmaguire.com/too-much-data/
Support the show; https://www.patreon.com/larrygmaguire
Is it that there is too much data vying for our attention or is it perhaps that there's too much of our attention competing for all that data?
It's an interesting consideration because you see, certain populist commentary can lead us to believe that everything out there is the problem – there are too many advertisers, marketers and media outlets who want to sell us on their idea or product.
And to a certain extent that is true.
Everywhere we look someone is trying to sell us something.
All it takes it seems is a motor company or financial institution to flash a bright shiny idea of a better life for us to get sucked in.
--- Send in a voice message: https://anchor.fm/sunday-letters/message