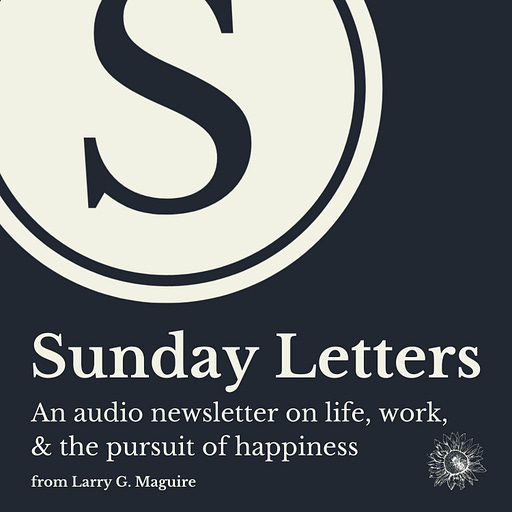 Dec 31, 2018 • 34M
EP175 The Anthesis Of Goal Setting
The Sunday Letters Podcast is the weekly audio newsletter from organisational psychologist Larry Maguire on the meaning & purpose of daily work and our paradoxical relationship with it. We explore how we may break free from tiresome means-to-an-end labour and take command of their own working lives. Topics include solo working, careers, entrepreneurship, small business economics, society and culture. Content follows the written newsletter, which goes out to subscribers every Sunday.
Read me here: https://larrygmaguire.com
Watch the rerun here: https://www.patreon.com/posts/podcast-live-of-23639595
In this the first live episode of The Larb, I'm discussing the antithesis of goal setting. The overwhelming thrust of success advice being carried on the digital airwaves this time of year leans heavily towards goal setting and New-Year New-You Resolutions. It's where gurus and "influencers" attempt to convince you to take a generally fruitless and self defeating route to a future better version of you, as if one exists. Here I present you with perhaps a not so radical alternative...
--- Send in a voice message: https://anchor.fm/sunday-letters/message