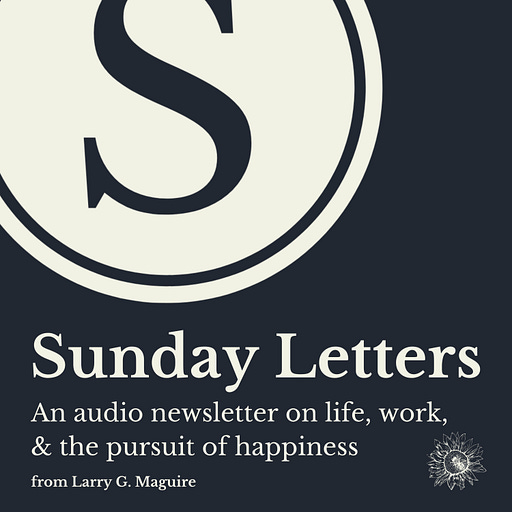 Dec 27, 2018 • 21M
EP174 Reading: Preface The Artist's Manifesto
The Sunday Letters Podcast is the weekly audio newsletter from organisational psychologist Larry Maguire on the meaning & purpose of daily work and our oftentimes paradoxical relationship with it. We explore how human beings may break free from tiresome means-to-an-end labour and finally take command of their own working lives. Topics include solo working, careers, entrepreneurship, economics, society and culture. Content follows the written newsletter, which goes out to subscribers every Sunday.
Download the new FREE version of The Artist's Manifesto; https://larrygmaguire.com
Today's episode is the second from final episode of 2018 and I'm reading from the preface to the book due for release in January '19. It was late. Joanne and the kids were asleep. As I sat at the kitchen table, at odds with myself and the work I was in, I began to write the first words of what I would later call The Artist's Manifesto. I had recently taken a project management role with an engineering firm as a short-term solution to a difficult financial situation. Previous to that, a business I had spent 15 years building had failed. I needed to find my place again. The content I was writing had occupied my mind in fragmented chunks for a long time, and late in the silence, as the clock clunked on the wall, it began to come together.
--- Send in a voice message: https://anchor.fm/sunday-letters/message